How to Make Money with Clickbank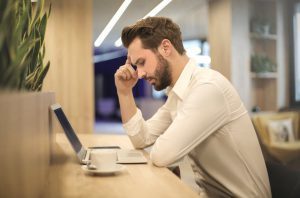 If you're looking for ways to make money online, then you're not alone. Many people are looking for ways to supplement their income and bring in more money using the advantages provided by online websites and platforms. One of the most viable ways to make money online is through ClickBank.
ClickBank can easily net you $300 per day–or more–if you know how to make money with Clickbank in the right way. The following guide will help you understand what ClickBank is and how you can make money using this platform.
Affiliate Marketing
As a general rule of thumb, one of the easiest and most straightforward ways to make money online is not by selling products of your own–but by selling other people's products and services. In business terms, this is called affiliate marketing, since you are acting as an affiliate for another company's products or services. Every sale made from your affiliate marketing earns you a commission, which can vary from flat commissions for every sale or even vary depending on the amount of the sale.
There are many different affiliate marketing opportunities, but the best way to take advantage of them is to join an affiliate network. An affiliate network acts as a central hub for affiliate marketing and makes it possible for you to easily find companies/vendors to work with you.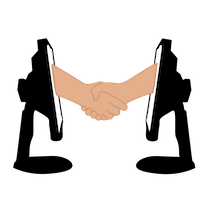 ClickBank is an affiliate network that will connect you with countless companies and allow you the opportunity to make money by establishing an affiliate marketing connection with them. Let's take a closer look at how Clickbank works so you can understand how to make money with Clickbank correctly.
How ClickBank Works
The way that Clickbank works is fairly straightforward. Companies, also known as vendors, set up their products or other offerings on the Clickbank online platform. This platform acts as a "marketplace" for affiliates, who will "shop" for vendors. When they choose vendors, they are given unique affiliate links which will direct traffic to the vendor's sales pages. When people purchase items using that affiliate link, the affiliate earns a commission.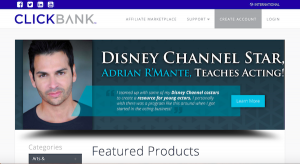 There are some noticeable differences between Clickbank and other similar affiliate networks which make Clickbank stand out as the better option among them. For one, Clickbank has very high commissions compared to the commissions offered by most networks. A majority of the products listed on Clickbank offer 70% or more in commissions, which is an astonishingly high rate that you'll rarely find anywhere else.
Another benefit to using Clickbank is the quick payments; unlike other affiliate networks, Clickbank pays weekly or bi-weekly, whereas most networks typically hold onto your money for 30 days before you can access it. Another noticeable benefit of learning how to use Clickbank to make money is that the platform is very user-friendly, and you will be able to sign up even if you are an international affiliate.
How Much Money You Can Make From Clickbank
The question that most people want answered is: how much money can you really make using Clickbank? The answer is complex, subjective and relies on a variety of different factors. On average, a commission made on Clickbank tends to range from about $15 to $50, so how much you make per day will really depend on the number of sales you make per day.
The more sales you make, the higher your earnings. Making those first few sales can be difficult, but once you learn how to better market affiliate links, it becomes easier to make sales.
Now, let's take a closer look at what you need to do in order to make sales through Clickbank and affiliate marketing links as a whole. The three primary steps you need to know are: the product/offering, the funnel, and the traffic.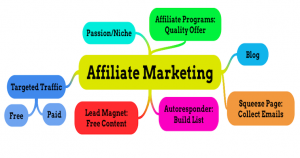 1. Product/Offering
This is self-explanatory. This is the product or offering (such as a service) that you are promoting with your link. You should be aware of whether a product is in demand or not in order to know how to choose the best products for your marketing.
As a general rule, you need to find a good balance between a product that has the highest gravity or popularity and one that doesn't have as much affiliate competition, especially when you are just starting out.
2. Funnel
The funnel is the connection between someone being exposed to an affiliate link up to the point that they click that link and make a purchase through that link. The funnel may vary depending on the type of product being offered, your personal website, and other relevant factors. There are three most common types of funnels: direct links, landing page to offer, and landing page to opt-in to offer.
Direct links send the visitor right to the sales page. This isn't the most effective strategy because visitors are usually swayed by a presell or some type of free value-based information first. Landing page to offer funnels are websites created specifically as middle-men between the product/offering and the website visitor; common landing page to offer funnels include reviews, articles, and videos.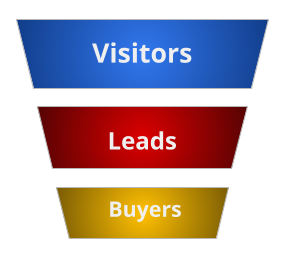 Landing page to opt-in to offer funnels involve sending visitors to opt-in landing pages which offer free gifts (such as discounts and other offers) in exchange for providing an email address before they are taken to the affiliate marketing link. The funnel that you choose will depend on your level of expertise as well as the product in question.

3. Traffic
The traffic is arguably the most important step. Traffic refers to how you get website visitors to first see and then "go through" your funnel to make a purchase. Without traffic, you will make no sales–so it's key that you understand how to drive traffic to your funnels in the first place.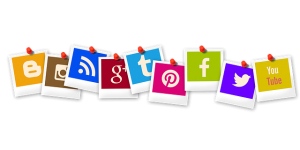 The most common ways to drive traffic to your site include SEO (Search Engine Optimization), which helps users find your website when using search engines; PPC (Pay Per Click), such as Google Adwords, Facebook Ads, Bing Ads and similar paid advertisements; and organic social media traffic, which involves building up Facebook pages, Twitter accounts and other social media to organically use affiliate marketing.
Once you have these three fundamental steps planned out, you can begin your journey to start making money with Clickbank.

4. The Right Program
I'm sure you can imagine that putting all of these elements together can be quite daunting, especially if you don't have the proper guide. Theory is one thing, but putting these concepts into action is another. In order to increase the chances of your success, it'd be best to try out a program that helps you with this whole process step-by-step.
A system that provides you with quality support, tools and resources is vital to your success. What you have to remember is that as long as you stay committed to the process, the sky's the limit.
Once you learn the proper skills, you can start to make money online from multiple affiliate networks and even dip into different niches. If you want to put yourself on the right track, I'd have to say that one program in particular comes to mind and you can access it by clicking here.